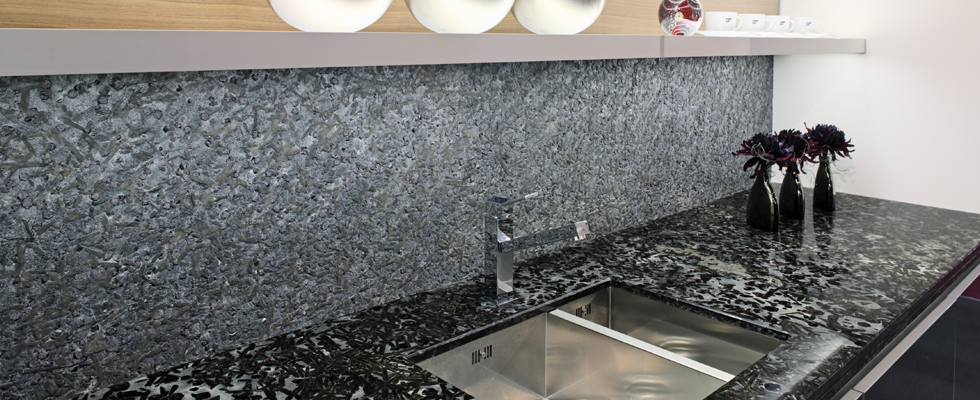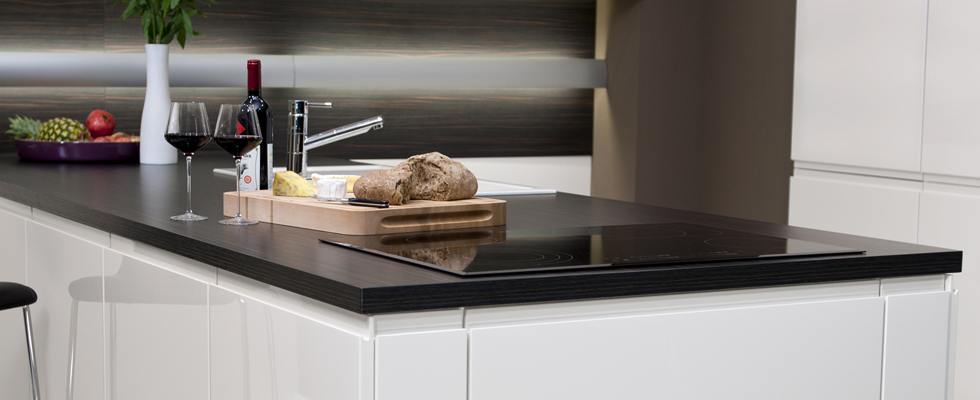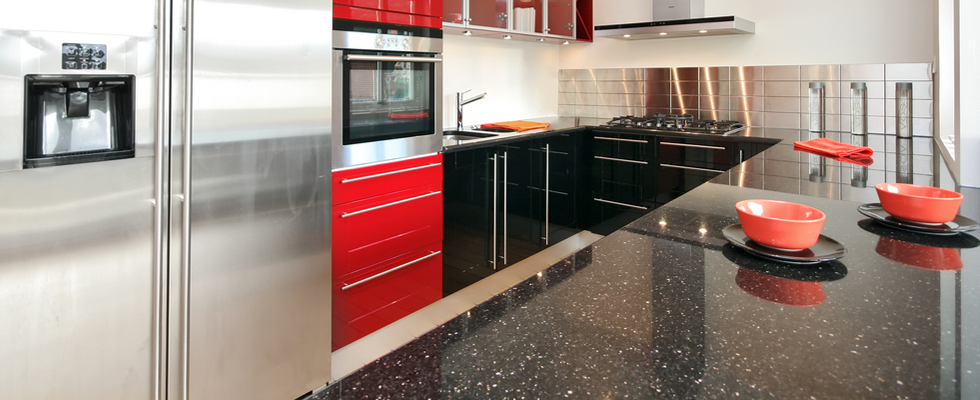 National Fitting Service
1We service the UK nationwide and offer an optional service of fitting for all our customers.
Low Prices
2As an online company we are able to offer low and competitive prices across the UK.
Satisfaction Assured
3We pride ourselves are kitchen worktop leaders and assure 100% satisfaction for all customers.
DIfferent Types Of Kitchen Worktops
Granite Worktops
Granite worktops bring both class and sophistication to your kitchen. Granite is the epitome of worktop material and despite being the highest in price; it is one of the strongest and most naturally sourced materials, with no man-made products involved.
Laminate Worktops
Laminate worktops offer stylish, yet affordable surfaces for your kitchen. Laminate compliments all styles of kitchen. For modern kitchens, Laminate is one of the most popular materials utilised for worktops, as it can be purchased in a variety of styles.
Corian Worktops
Corian worktops provide the ideal choice of worktop for any kitchen, be it old or new. One of the composite family – Corian permits home owners the luxury of a stone worktop that requires next to no maintenance whilst remaining hygienic.
Glass Worktops
Glass worktops offer a sleek and contemporary feel to any kitchen, as well as being hygienic and easily maintainable surfaces. With its safe, reflective and durable qualities it's no wonder that so many people opt for glass within their kitchen.
Quartz Worktops
Quartz – the engineered stone – provides a fantastic variety of kitchen worktops. It oozes sheer elegance, whilst its durability and strength ensure that Quartz will last for many years. This crystalline mineral is a fantastic choice for your kitchen.
Maia Worktops
Maia worktops bring both beauty and functionality together, offering you an exquisite choice of kitchen worktop. Available in many shades and styles, you can be sure that Maia will match your kitchen units perfectly, whilst providing a chic exterior.
Wooden Worktops
Wood provides a variety of worktop options, so whether you'd like a solid oak surface or an indulgent bamboo surface, you can be sure to find the worktop to compliment your kitchen's identity. Wood surfaces blend beautifully with any style of kitchen.
Solid Surface Worktops
Solid surfaces provide your kitchen with a variety of key benefits. So, whether you would prefer to opt for Granite, Corian, Quartz or Maia you can be sure that each of these worktops will provide you with a stunning yet sturdy kitchen surface.